You are here
Parish Data Management Information System (PDMIS) Training in Apac DLG
Wednesday, 10 August 2022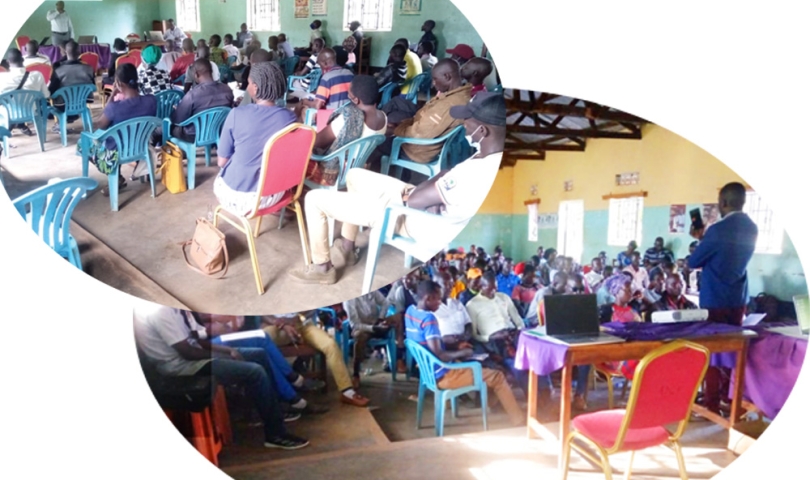 On 20th and 21st June 2022, Apac District Local Government conducted a two days training of Parish Chiefs and Town Agents who are to spear head the Parish Data Management Information System (PDMIS) exercise within the District.
The Assistant Chief Administrative Officer Mrs. Susan Oyepa applauds the data clerks for their generous will to help the District through the PDMIS implementation.
"It is not easy for the staff at the District Headquarter to carry out this exercise that is why we called you and I need appreciate and urge you to do it perfectly well." She added.
PDMIS baseline data collection is under supervision of the Uganda Bureau of Statistic (UBOS) in collaboration with the Ministry of ICT & National Guidance, Ministry of Local Government and Parish Development Model (PDM) coronation secretariat which is meant to inform the general public on the implementation of Parish Development Model (PDM).
In her remarks, Mrs. Flavia Ouma the UBOS supervisor Lango sub region, expressed words of appreciation to the Apac District participants for taking part in this exercise. She inform the participants that the exercise is managed under pillar 6 of the Parish Development Model.
"In this exercise, pillar 6 is the most important one as it is under information system. Parish supervisors should take this opportunity to understand that their jobs are not going to be easy," said Mrs. Ouma.
Participants were advised to conduct this exercise very well as every pillar is going to use the information collected. It will help in access to Government programmes and planning for the particular community.
Mrs. Ouma added that participants should understand that the data you collected will be brought back to assist in planning, do it well because it might be your opportunity to be part of the 2023/2024 census.
The UBOS team visited the data clerks in the field to check how they were fairing, challenges being met and monitor the success of the Baseline Data Collection exercise.
PDMIS seeks to support community profiling, data collection, analysis, storage and dissemination at the Parish level.
From the 110 data clerks, Apac District registered 13,756 households in 191 villages from eight (8) Sub Counties and Town Councils.