You are here
Okae Bob, District Chairman appeals to farmers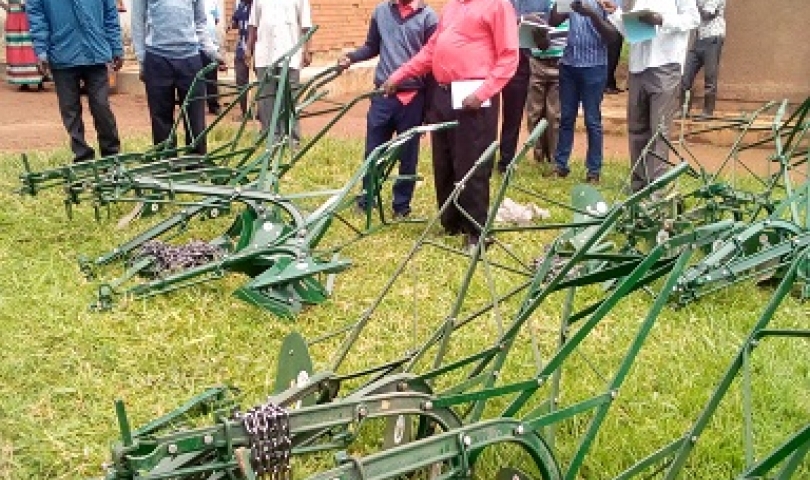 Apac LC5 chief cautions farmers
Apac LC5 chairman, Bob Okae has advised farmers in the district to seriously engage in farming activities during this corvid-19 lockdown period.
"This can be a blessing in disguise for people to plant various crops and realize bumper harvests. There is adequate rain, and we must shed off the corvid-stress in gardens," Okae told selected farmer group members at Production department grounds on  18th May 2020.
Okae observed that commercial farming is the best way to reduce household poverty. " Plant for both money and food. Be committed, dedicated and have zeal to achieve your dreams in farmimg, you will smile during harvests," he said.
Resident District Commissioner, Akello Akori Beatrice advised locals to own government inputs given to them and maintain or ensure sustainability. "What government gives you automatically become your own…don't say its government cow. It's yours, just keep them well to multiply and boost your household incomes," RDC advises
Dr Ongu James revealed that farmers in groups had received grains milling machines, ox-ploughs and oxen to boost their efforts in farming. The farmers were then given oxploughs.