You are here
Beat deadlines or we're dead, Chief tells staff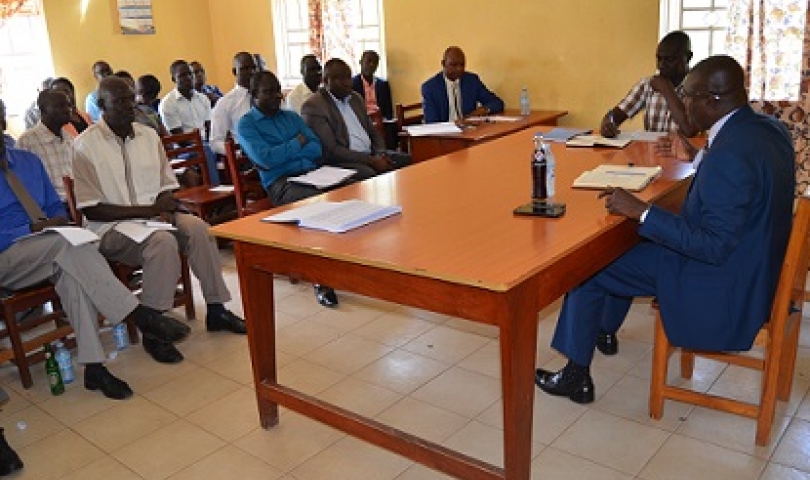 Strictly adhere to deadlines, CAO tells staff
The Chief administrative Officer, Michael Wanje has encouraged technical staff to always adhere to deadlines while implementing government projects and activities.
"Nearly all Government activities have timelines, you either beat deadlines or we are dead as a District, "CAO said while presiding over a District Technical Planning Committee (DTPC) meeting at Planning Board Room on August 13th, 2019.
The meeting was attended by Heads of Department and sections/programmes, Subcounty Chiefs and in-charges of Health Units.
He reminded staff that DTPC is a statutory organ whose decisions feed into the District Executive Committee (DEC) business, then finally the District Council. "We shall also have Senior Management meetings every Monday to help plan for what to do during the week and share departmental reports," he said.
Mr. Wanje also cautioned staff against communicating to the media or press without his express permission. "By law, it is CAO to communicate on behalf of the district, so never attempt to talk to journalists on issues of the district," he warns.
He advised Heads of department to take full charge and make things move as planned for, enforce team work, supervise and monitor activities being implemented.